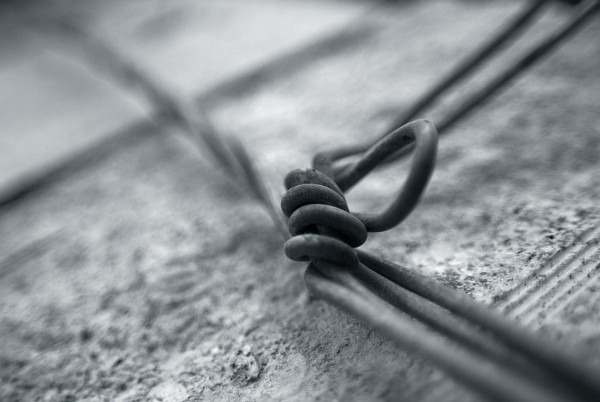 I'm back to the Sigma 20/1.8, a different exemplar this time, and it does everything well. Autofocus is perfect, the lens is still a bit low contrast wide open, but I guess that is to be expected with such a beast, and even at f1.8 it is wickedly sharp. I'm more than delighted. The guys at Blende 7 in Westbahnstraße simply changed the old with the front-focus problem for a new one, and that was it.

I love this lens. Wide-angle macro opens up a completely new dimension. Having no image of the day yet and not much time, I strolled around the U3/U6 cross "Westbahnhof" (where I shot yesterday's image) for maybe half an hour, got the image you see here, and then many more. I guess I'll post at least one of them at the Radiant Vista community forums as soon as I find some time.

The Song of the Day is "Cold Irons Bound" from Bob Dylan's 1997 album "Time Out Of Mind".