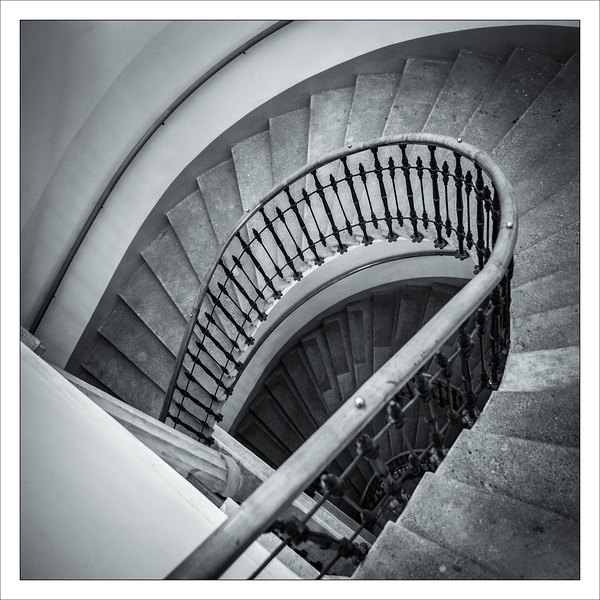 OK, I admit, this is a truly stupid title. No hero involved, only I who could not resist a very dangerous subject 🙂
Dangerous subject? Why?
Oh, it's just because it has been covered extensively by Karin Buerschaper (aka sediama) from Hannover, in a way that lets all my efforts pale, regardless of what I do.
Therefore, whenever I make photos of staircases, I always link to her site. If you've never seen her photography, please head over to her Flickr set of staircases. You'll immediately see what I mean 🙂
The Song of the Day is "When Heroes Go Down" from Suzanne Vega's 1992 album "99.9 F". Hear it on YouTube.