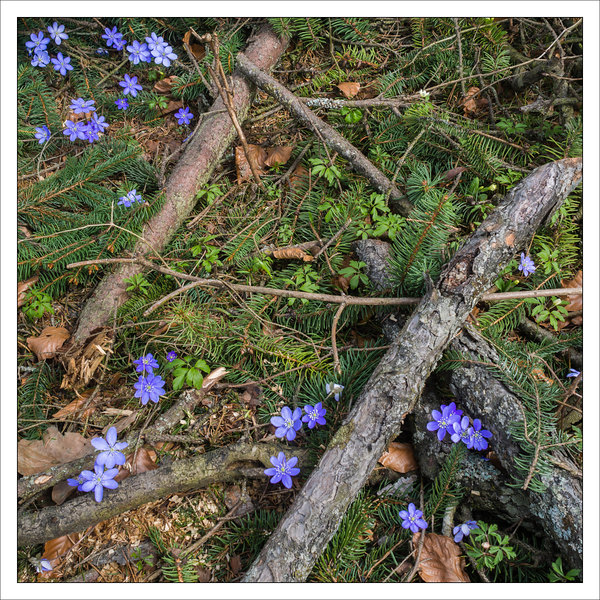 Less than two weeks ago we had the last snow, but spring is here with might. The Image of the Day was taken yesterday in the forest under a highway bridge in Villach. I've been there to take images of graffiti, but I could impossibly ignore the flowers that have sprung up in the last few days.
The second image is of a cemetery wall in a village near Villach. I like the contrast between barren twigs and newborn flowers.
The Song of the Day is "Spring Will Be A Little Late This Year" from the 1962 collaboration of Anita O'Day and Cal Tjader on their album "Time For Two". Hear it on YouTube.