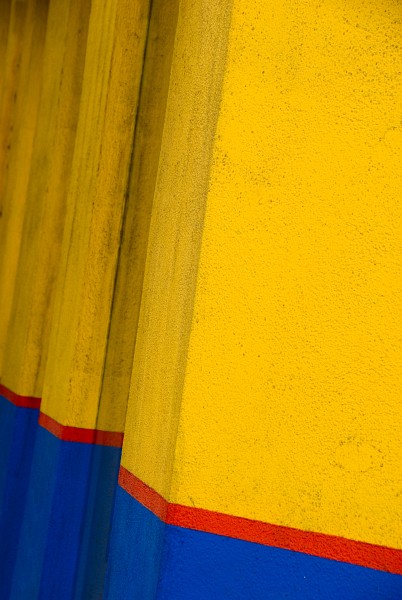 Meteorology after all seems to be science. At least they managed to predict correctly that a huge spiral of clouds would precipitate all over Austria. Oh well, there are large amounts of snow in Carinthia, it's only rainy and cold here in Vienna.

Anyway, this is always a good reason to look out for colors and so I did. This is part of the façade of an esoterics shop in Neubaugasse. I took the image on my way home from under the umbrella.

The Song of the Day is Irving Berlin's "I Used To Be Color Blind". If I'd be forced to choose but one interpretation of this song, I would certainly pick Anita O'Day and her 1956 album "Pick Yourself Up with Anita O'Day".